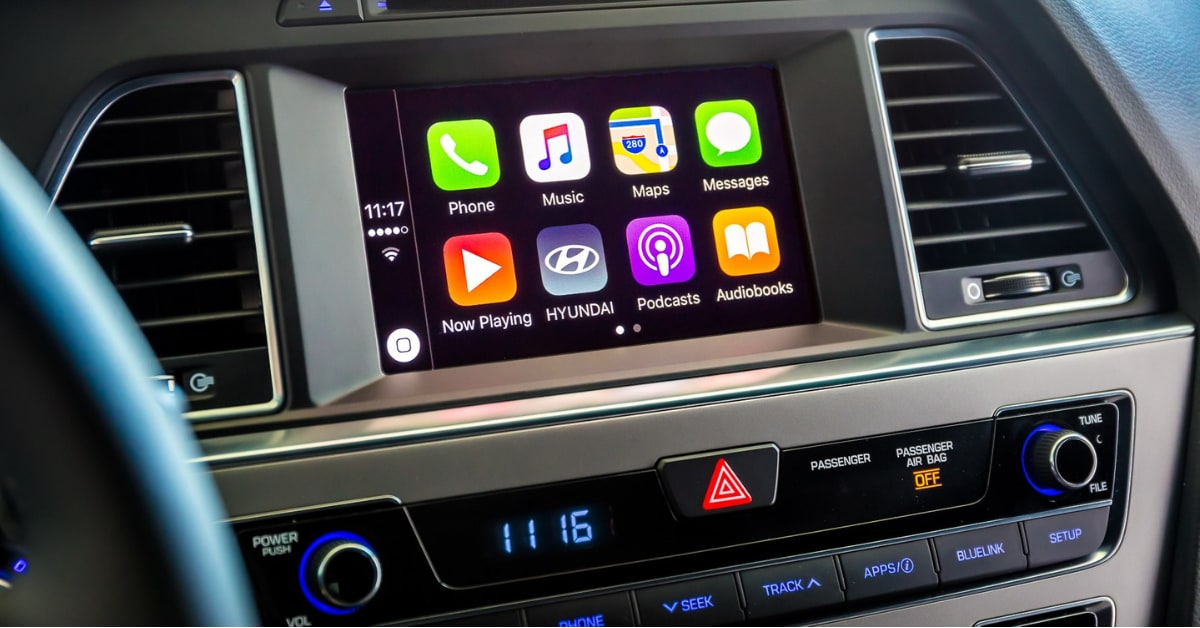 You've probably used a dashboard mount for your phone, only to have it get knocked out of place while driving (you know, when you need it most). The higher quality ones are unreasonably pricey and the cheaper ones fall apart when you hit a speed bump. Maybe you've developed a habit of holding your phone or sticking it in a cup holder while the GPS is in use. It's not exactly efficient (or safe), but what else can you do? It's time to explore a better option. Let's check out Apple CarPlay and Android Auto!
Let's start with the basics. What are Apple CarPlay and Android Auto? Both systems are built-in dashboard displays that mirror the essential functions of your smart device - music, phone calls, text messaging, and navigation, to name a few. They're a safer alternative to dashboard mounts and provide a cleaner look overall.
What are the requirements? iPhone 5 and later models are compatible with Apple CarPlay. For Android Auto, your device must be running Android 5.0 or later. If your Hyundai or Genesis has a 7 or 8-inch touchscreen, you can purchase either system as an add-on. However, they are becoming standard across all Hyundai models going into 2019! Initially, Apple CarPlay and Android Auto could only use apps from their respective brands, but options are expanding every day. For example, with a recent update, Apple CarPlay now supports Google Maps and Waze!
How does it work? If your vehicle has voice command ability, you can utilize Siri or Google Assistant. This helps you keep your hands on the wheel. If your vehicle does not have voice command ability, have no fear. You can use the touch screen or in-vehicle control knobs to perform desired tasks.
Are they easy and safe to use? According to a study from 2017, Apple CarPlay and Android Auto are less distracting and easier to use than OEM systems. Since they mimic the interface of your smartphone, they're much more user-friendly. Most apps utilize Siri or Google Assistant to alert you to notifications and text messages, often reading them out loud. This diminishes the time you'll use to glance at the screen. It's all about keeping eyes on the road!
So toss your dashboard mounts to the side! It's time to experience Apple CarPlay and Android Auto for yourself. Stop by our dealership and take a test drive in one of our latest models today!